Archive for the 'Inland Waterways' Category
Friday, July 11th, 2014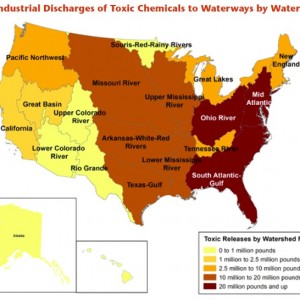 ENVIRONMENT CALIFORNIA
Industrial facilities continue to dump millions of pounds of toxic chemicals into America's rivers, streams, lakes and ocean waters each year – threatening both the environment and human health. According to the U.S. Environmental Protection Agency (EPA), toxic discharges from industrial facilities are responsible for polluting more than 17,000 miles of rivers and about 210,000 acres of lakes, ponds and estuaries nationwide.
View this complete post...
Polls
Polls
Is the administration moving fast enough on Infra issues? Are Americans prepared to pay more taxes for repairs? Should job creation be the guiding determination? Vote now!
Blog
The Infra Blog offers cutting edge perspective on a broad spectrum of Infra topics. Frequent updates and provocative posts highlight hot button topics -- essential ingredients of a national Infra dialogue.
---