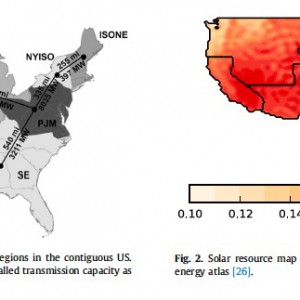 STANFORD UNIVERSITY
DEPARTMENT OF CIVIL AND ENVIRONMENTAL ENGINEERING
CO2 and air pollution emission reduction goals as well as energy security, price stability, and affordability considerations make renewable electricity generation attractive. A highly renewable electricity supply will be based to a large extent on wind and solar photovoltaic (PV) power, since these two resources are both abundant and either relatively inexpensive or rapidly becoming cost competitive. Such a system demands a fundamentally different design approach: While electricity generation was traditionally constructed to be dispatchable in order to follow the demand, wind and solar PV power output is largely determined by weather conditions that are out of human control.
View this complete post...