Archive for the 'Green' Category
Friday, July 17th, 2015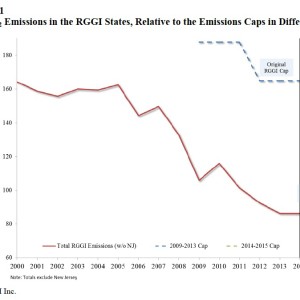 ANALYSIS GROUP
This Report analyzes the economic impacts of RGGI's most recent three years, covering the years 2012 through 2014. This analysis follows on our prior November 2011 Report (hereafter "AG 2011 Report") that assessed the economic impacts of RGGI's first three years (2009-2011). Since the time of our last economic review, the electric industry has experienced changes in power plant economics, emission-control requirements, and wholesale market structures in the RGGI region. In addition, the RGGI states completed a comprehensive program review during 2012, and modified elements of the program including, most importantly, adopting a significantly lower overall cap on CO2 emissions in the RGGI region.
View this complete post...
Polls
Polls
Is the administration moving fast enough on Infra issues? Are Americans prepared to pay more taxes for repairs? Should job creation be the guiding determination? Vote now!
Blog
The Infra Blog offers cutting edge perspective on a broad spectrum of Infra topics. Frequent updates and provocative posts highlight hot button topics -- essential ingredients of a national Infra dialogue.
---