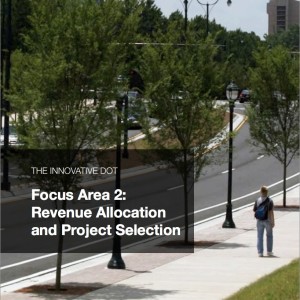 SMART GROWTH AMERICA
Scarce transportation dollars need to be spent where they do the most good. But making changes to long-standing practices, some of which are ensconced in law, can be difficult and present a hurdle to state departments of transportation (DOTs) looking to get the best bang for their buck. Pressing forward with revenue allocation and project selection reform represents a major way in which DOTs can deliver projects with greater impact more quickly. Many agencies are now reforming project selection and formula funding processes for sub-state units of government, often tying proposed spending to state, departmental, and/or local goals and objectives.
View this complete post...