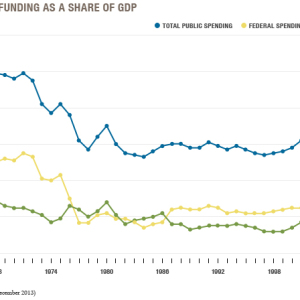 COUNCIL ON FOREIGN RELATIONS
Infrastructure is critical to economic growth, but the aging U.S. transportation system suffers from insufficient investment. As this CFR Progress Report and Scorecard, Road to Nowhere, explains, other nations are building new highways as the United States' crumble. U.S. transportation fell from fifth in the World Economic Forum's rankings in 2002 to twenty-fourth in 2011, passed by nations such as Spain, South Korea, and Oman. Making a U-turn will take some time since major infrastructure projects require several years to plan and execute.
View this complete post...