Archive for the 'Environment' Category
Friday, April 22nd, 2016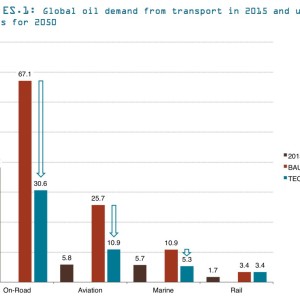 CAMBRIDGE ECONOMETRICS
THE INTERNATIONAL COUNCIL FOR CLEAN TRANSPORTATION
Policies to tackle climate change are likely to lead to lower oil prices, according to the results of this analysis. As governments start implementing the Paris Agreement, they will increasingly need to cut carbon emissions from transport by curbing the combustion of petroleum fuels. Lower oil prices will prevail in this lower-demand scenario, compared to a business-as-usual scenario where oil demand would rise unchecked and in line with economic growth and expanding mobility trends.
View this complete post...
Polls
Polls
Is the administration moving fast enough on Infra issues? Are Americans prepared to pay more taxes for repairs? Should job creation be the guiding determination? Vote now!
Blog
The Infra Blog offers cutting edge perspective on a broad spectrum of Infra topics. Frequent updates and provocative posts highlight hot button topics -- essential ingredients of a national Infra dialogue.
---