Archive for the 'Energy' Category
Tuesday, April 26th, 2016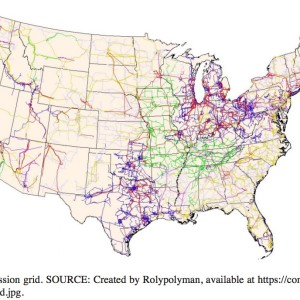 NATIONAL ACADEMIES PRESS
Mathematical modeling and control of the electric grid has been an active area of research for decades. However, in 1996 a major outage that affected 11 Western states and 2 Canadian provinces—coupled with emerging concerns that computers would malfunction after December 31, 1999—increased awareness of a lack of complete understanding of the overall system and its frailties. For several decades the Electric Power Research Institute funded a program of research to develop tools for recognizing early signs of instability and means to counter them. That research was largely of a mathematical nature.
View this complete post...
Polls
Polls
Is the administration moving fast enough on Infra issues? Are Americans prepared to pay more taxes for repairs? Should job creation be the guiding determination? Vote now!
Blog
The Infra Blog offers cutting edge perspective on a broad spectrum of Infra topics. Frequent updates and provocative posts highlight hot button topics -- essential ingredients of a national Infra dialogue.
---