Archive for the 'Energy' Category
Monday, October 5th, 2015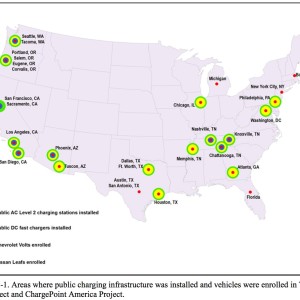 IDAHO NATIONAL LABORATORY
The answer is clear: despite installation of extensive public charging infrastructure, in most of the project areas, the vast majority of charging was done at home and work. About half The EV Project participants charged at home almost exclusively. Of those who charged away from home, the vast majority favored three or fewer away-from-home charging locations, with one or more of these locations being at work for some drivers.
View this complete post...
Polls
Polls
Is the administration moving fast enough on Infra issues? Are Americans prepared to pay more taxes for repairs? Should job creation be the guiding determination? Vote now!
Blog
The Infra Blog offers cutting edge perspective on a broad spectrum of Infra topics. Frequent updates and provocative posts highlight hot button topics -- essential ingredients of a national Infra dialogue.
---