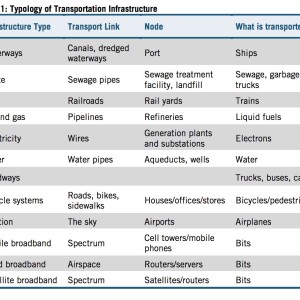 INFORMATION TECHNOLOGY AND INNOVATION FOUNDATION (ITIF)
Infrastructure has always been important to nations' economic growth and success, but the infrastructure needed for today's economy is rapidly changing with advances in information and communications technology (ICT). This new infrastructure—some of it hybrid infrastructure that integrates both physical and digital aspects, some of it pure digital infrastructure—is critical to delivering the next wave of innovation and economic growth to all but the very poorest of nations.
View this complete post...