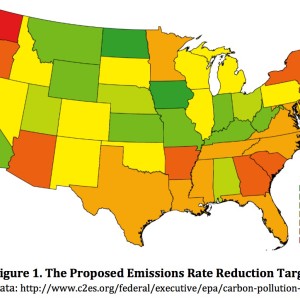 GEORGIA INSTITUTE OF TECHNOLOGY SCHOOL OF PUBLIC POLICY
Power plants are one of the largest sources of carbon pollution in the U.S., accounting for nearly 39% of annual CO2 emissions from the combustion of fossil fuels (EIA, 2014, Table A.18). On June 2, 2014, the U.S. Environmental Protection Agency (EPA) proposed state-specific limits on CO2 emissions from existing fossil fuel-fired electric generating units (EGUs) as part of its Clean Power Plan (CPP).
View this complete post...