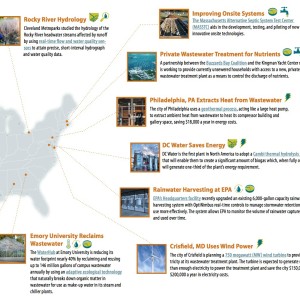 UNITED STATES ENVIRONMENTAL PROTECTION AGENCY
Over the past year, EPA has collaborated with a wide spectrum of partners, all of whom play a critical role in advancing water technology and innovation. Progress toward sustainable water resources is accelerating. This Progress Report provides additional examples of the growing momentum across the country to address traditional and emerging threats to the nation's water resources.
View this complete post...