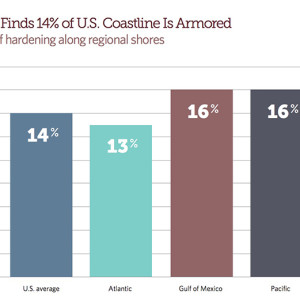 PEW CHARITABLE TRUSTS
Living shorelines, which use a range of natural stabilization techniques commonly involving the strategic placement of plants, stone, sand, and other materials, provide a proven and cost-effective alternative to structural approaches. These nature-based solutions prevent erosion along estuarine coasts, bays, sheltered coastlines, and rivers while maintaining the land-and-water connection important to sustaining habitats for fish and wildlife, filtering pollutants from stormwater runoff, and protecting land from wave energy.
View this complete post...