Archive for the 'Clean Air' Category
Tuesday, April 19th, 2016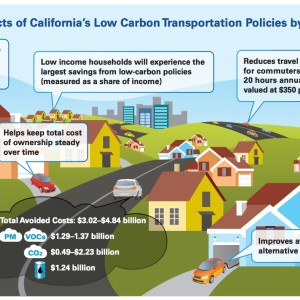 CONSUMERS UNION
California is a global leader in developing and implementing clean transportation policies. The State's regulatory approach is multifold, using various policy instruments to improve the efficiency of vehicles, reduce the carbon intensity of fuels, and increase options for mobility. These policies are a mix of market-based approaches, direct regulation approaches, and planning opportunities. These policies will have impacts on the pricing of consumer goods such as automobiles and fuels– both of which represent a significant share of consumer expenditures.
View this complete post...
Polls
Polls
Is the administration moving fast enough on Infra issues? Are Americans prepared to pay more taxes for repairs? Should job creation be the guiding determination? Vote now!
Blog
The Infra Blog offers cutting edge perspective on a broad spectrum of Infra topics. Frequent updates and provocative posts highlight hot button topics -- essential ingredients of a national Infra dialogue.
---