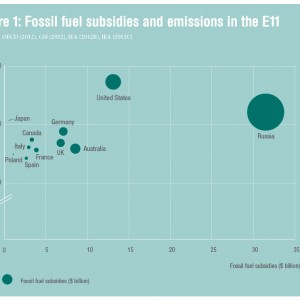 OVERSEAS DEVELOPMENT INSTITUTE
By Shelagh Whitley
Fossil fuel subsidies undermine international efforts to avert dangerous climate change and represent a drain on national budgets. They also fail in one of their core objectives: to benefit the poorest. Phasing out fossil fuel subsidies would create a win-win scenario. It would eliminate the perverse incentives that drive up carbon emissions, create price signals for investment in a low-carbon transition and reduce pressure on public finances.
View this complete post...