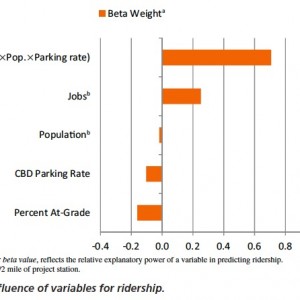 TRANSPORTATION RESEARCH BOARD
Fixed-guideway transit projects, such as urban rail and bus rapid transit (BRT) lines, are among the largest infrastructure investments that cities and metropolitan areas make. With capital costs ranging from tens of millions to several billion dollars, decisions on whether to build a fixed-guideway transit project, and what kind of project to build, are not taken lightly by local officials or their funding partners. Such decisions may follow many years of planning and analysis at the system, corridor, and project levels. It can cost millions of dollars just to develop and apply the analysis tools that are typically used to evaluate alternative projects.
View this complete post...