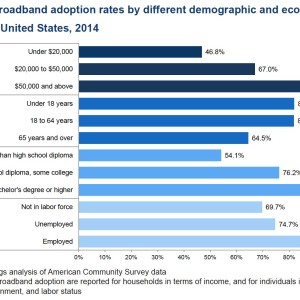 BROOKINGS INSTITUTION
METROPOLITAN POLICY PROGRAM
There is no question that the Internet is a huge boon to the economy and society, but maximizing its potential is only possible if all individuals are online. As a result, it is critical that policymakers closely track broadband adoption rates: the share of households with a DSL, cable, fiber optic, mobile broadband, satellite, or fixed wireless subscription.
View this complete post...