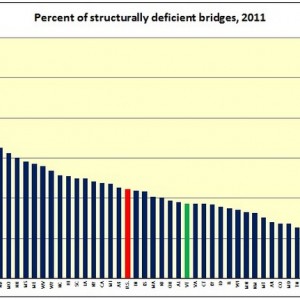 VERMONT OFFICE OF THE GOVERNOR
Vermont faces significant challenges in improving our state's aging infrastructure. About one-quarter of Vermont's state highway bridges are over 70 years old, and the state spent $463 million on infrastructure in FY11, including roadways (32%), Interstate and State bridges (21%). Tropical Storm Irene devastated infrastructure in many parts of the state, damaging over 500 miles of roads and destroying dozens of bridges. With the help of our federal partners, almost all of that damage has been repaired and strengthened to withstand future weather challenges.
View this complete post...