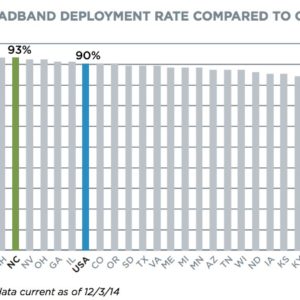 BROADBAND INFRASTRUCTURE OFFICE
…broadband's benefits are not evenly dispersed and a digital divide, or "a gulf between those who have ready access to the internet and computers," and those that don't, is growing. Many communities, typically in sparsely populated or economically-distressed areas lack access to infrastructure or affordable service. Additionally, broadband adoption—the proportion of citizens subscribing to internet service—is low in NC given the rate of broadband availability in the state and contributes to the widening digital divide. This divide, new technologies, user demand, and greater reliance on internet access, necessitates ongoing infrastructure upgrades within our state.
View this complete post...