Archive for the 'Aviation' Category
Tuesday, June 7th, 2016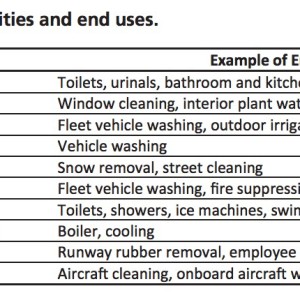 AIRPORT COOPERATIVE RESEARCH PROGRAM
As major consumers of water, airports have an obligation to be responsible environmental stewards in the community by increasing the efficiency of their water use and decreasing the amount of energy they spend to heat and pump that water. These changes can lower airports' costs, improving the financial as well as the environmental sustainability of their operations.
View this complete post...
Polls
Polls
Is the administration moving fast enough on Infra issues? Are Americans prepared to pay more taxes for repairs? Should job creation be the guiding determination? Vote now!
Blog
The Infra Blog offers cutting edge perspective on a broad spectrum of Infra topics. Frequent updates and provocative posts highlight hot button topics -- essential ingredients of a national Infra dialogue.
---