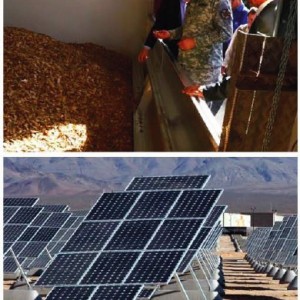 AMERICAN COUNCIL ON RENEWABLE ENERGY
As the single largest consumer of energy in the U.S., the Department of Defense (DoD) has embarked on an ambitious program of expanded renewable energy generation on bases and in the field, with a goal of producing 25% of its energy from renewable sources by 2025.
Renewable energy is not just a "policy objective" for the armed forces, but also an "operational imperative." The deployable and decentralized energy production possibilities offered by renewable sources, and by enabling technologies like microgrids, have tremendous implications for the safety, security, and effectiveness of the military. Renewable energy and efficiency improvements can increase warfighter capability, enhance the energy security of its installations, and cut operational and military base energy costs.
View this complete post...