Archive for the 'Technology' Category
Tuesday, May 24th, 2016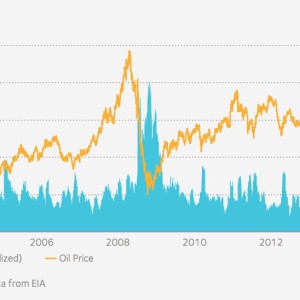 SECURING AMERICA'S ENERGY FUTURE
ENERGY SECURITY LEADERSHIP COUNCIL
Too often, America's exposure to the risks of oil dependence has been measured by consumers and
policymakers as a function of the price of oil at a specific point in time or our level of reliance on foreign
suppliers. The result has been long periods of inaction and inattention after each crisis, which simply
leaves the country dangerously exposed for the inevitable next crisis. The risk of such complacence
today is high. Low oil prices have reduced the sense of urgency shared throughout the country as
recently as 2014. Yet just as it has been so many times before, the oil market is in the midst of a cycle.
We must be better prepared when the tide once again turns.
View this complete post...
Polls
Polls
Is the administration moving fast enough on Infra issues? Are Americans prepared to pay more taxes for repairs? Should job creation be the guiding determination? Vote now!
Blog
The Infra Blog offers cutting edge perspective on a broad spectrum of Infra topics. Frequent updates and provocative posts highlight hot button topics -- essential ingredients of a national Infra dialogue.
---