Archive for the 'Tax' Category
Thursday, July 30th, 2015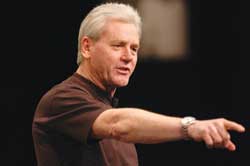 Terry O'Sullivan became the tenth General President of the Laborers' International Union of North America (LIUNA) on January 1, 2000, and is dedicated to growing his union's membership and market share.
"I think the American public is willing, ready, and able to have that conversation. It's been too many in Washington DC that have been licking their fingers and seeing which way the winds are blowing, that have been afraid to have that conversation."
View this complete post...
Polls
Polls
Is the administration moving fast enough on Infra issues? Are Americans prepared to pay more taxes for repairs? Should job creation be the guiding determination? Vote now!
Blog
The Infra Blog offers cutting edge perspective on a broad spectrum of Infra topics. Frequent updates and provocative posts highlight hot button topics -- essential ingredients of a national Infra dialogue.
---