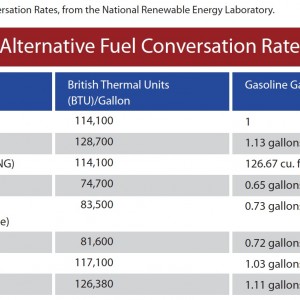 AMERICAN ROAD & TRANSPORTATION BUILDERS ASSOCIATION
As the use of alternative-fuel and electric cars and trucks continues to grow as a share of the U.S. fleet, state governments are relying on a mixture of user fees and taxes to ensure these drivers are contributing their fair share to highway and bridge construction and maintenance programs…The number of alternative-fuel cars and light trucks is expected to grow from 21.5 million vehicles in 2016—accounting for 9 percent of the U.S. vehicle stock—to 29.3 million vehicles in 2021, or about 12 percent of the entire fleet, according to data from the U.S. Energy Information Administration. Alternative-fuel vehicles include electric cars and trucks, hybrids, and vehicles that run on propane, fuel cells and natural gas.
View this complete post...