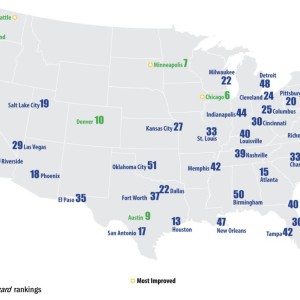 AMERICAN COUNCIL FOR AN ENERGY-EFFICIENT ECONOMY (ACEEE)
As in the last edition, Boston earned the top spot in the 2015 City Scorecard. It received 82 out of a possible 100 points, an improvement of more than 5 points from its 2013 score…Joining Boston in the top five are New York City, Washington, San Francisco, and Seattle. All have wide-ranging efficiency policies and programs and a history of implementing efficiency initiatives. They all have closed the gap with top scoring Boston by scoring at least 75 points. The top five cities were separated by 11.5 points in the 2013 Scorecard. This year they are separated by 7 points.
View this complete post...