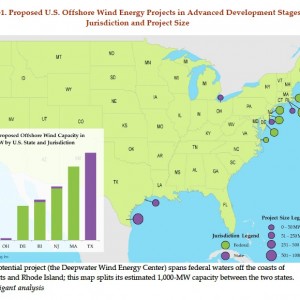 U.S. DEPARTMENT OF ENERGY
The U.S. offshore wind industry is transitioning from early development to demonstration of commercial viability. While there are no commercial-scale projects in operation or in the construction phase, there are eleven U.S. projects in advanced development, defined as having either been awarded a lease, conducted baseline or geophysical studies, or obtained a power purchase agreement (PPA). There are panels or task forces in place in at least 13 states to engage stakeholders to identify constraints and sites for offshore wind. U.S. policymakers are beginning to follow the examples in Europe that have proven successful in stimulating offshore wind technological advancement, project deployment, and job creation.
View this complete post...