Archive for the 'Sustainability' Category
Friday, November 28th, 2014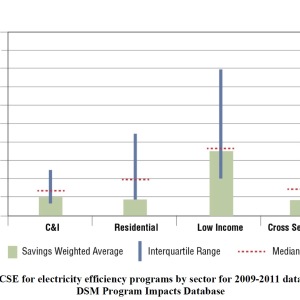 ERNEST ORLANDO LAWRENCE BERKELEY NATIONAL LABORATORY
End-use energy efficiency is increasingly being relied upon as a resource for meeting electricity and natural gas utility system needs within the United States. There is a direct connection between the maturation of energy efficiency as a resource and the need for consistent, high-quality data and reporting of efficiency program costs and impacts. To support this effort, LBNL initiated the Cost of Saved Energy Project (CSE Project) and created a Demand-Side Management (DSM) Program Impacts Database to provide a resource for policy makers, regulators, and the efficiency industry as a whole.
View this complete post...
Polls
Polls
Is the administration moving fast enough on Infra issues? Are Americans prepared to pay more taxes for repairs? Should job creation be the guiding determination? Vote now!
Blog
The Infra Blog offers cutting edge perspective on a broad spectrum of Infra topics. Frequent updates and provocative posts highlight hot button topics -- essential ingredients of a national Infra dialogue.
---