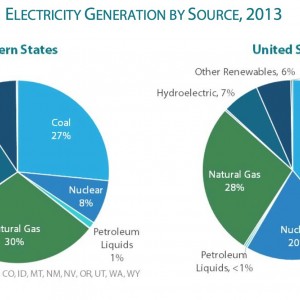 AMERICAN COUNCIL ON RENEWABLE ENERGY
With the growing prominence of renewable energy in the western power, heat, and transportation sectors, states are implementing and exploring technology and policy options to effectively manage its production and use. Renewable energy is now responsible for over 20% of electricity generation in six western states, and the region saw the addition of nearly 4 GW of new renewable energy capacity in 2013 alone – which is more than two thirds of total 2013 U.S. capacity additions.
View this complete post...