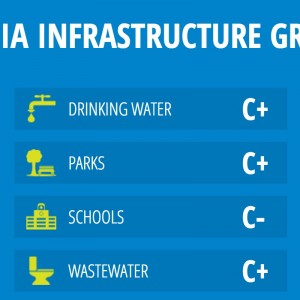 AMERICAN SOCIETY OF CIVIL ENGINEERS (ASCE)
NATIONAL CAPITAL SECTION
The District of Columbia has 265 bridge structures; 226 of the bridges are owned by the D.C. Department of Transportation (DDOT) and the remaining 39 are owned by the National Park Service (NPS). The average age of a bridge in D.C. is 58 years, and 80% of the bridges will need to be replaced or rehabilitated in the next 10 years. However, the District made significant strides to reduce the number of structurally deficient bridges from 8% to 3% in just three years. Despite this progress, more than 220,000 trips are taken over a structurally deficient bridge every day and a quarter of bridges have at least one major component in fair condition.
View this complete post...