Archive for the 'Smart Growth' Category
Monday, November 16th, 2015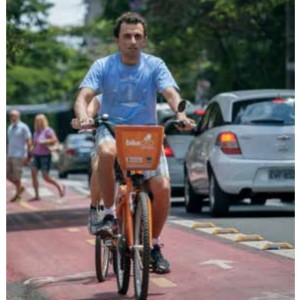 INSTITUTE FOR TRANSPORTATION & DEVELOPMENT POLICY
UNIVERSITY OF CALIFORNIA, DAVIS
Cycling plays a major role in personal mobility around the world, but it could play a much bigger role. Given the convenience, health benefits, and affordability of bicycles, they could provide a far greater proportion of urban passenger transportation, helping reduce energy use and CO2 emissions worldwide. This report presents a new look at the future of cycling for urban transportation (rather than recreation), and the potential contribution it could make to mobility as well as sustainability.
View this complete post...
Polls
Polls
Is the administration moving fast enough on Infra issues? Are Americans prepared to pay more taxes for repairs? Should job creation be the guiding determination? Vote now!
Blog
The Infra Blog offers cutting edge perspective on a broad spectrum of Infra topics. Frequent updates and provocative posts highlight hot button topics -- essential ingredients of a national Infra dialogue.
---