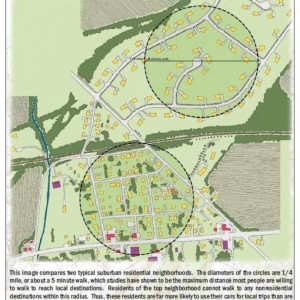 MOUNTAIN-PLAINS CONSORTIUM
Throughout the Wasatch Front Metropolitan Region, the majority of land use development forces people to drive in order to access their destinations. This is due to low density and mostly single use developments built on poorly connected street networks with several cul-de-sacs and few routing options for transport system users. Even though the development of Wasatch Front has the legacy of transit supportive land uses in the region's city centers and previous street car suburbs, the connection between them is still such that it encourages driving as the dominant mode of transportation. Designing streets and street networks that would support TOD environments is still considered with hesitation as the potential solution for traffic congestion and increasing travel demand. One of the reasons for this might be the need to evaluate the effects that TOD has on traffic operations.
View this complete post...