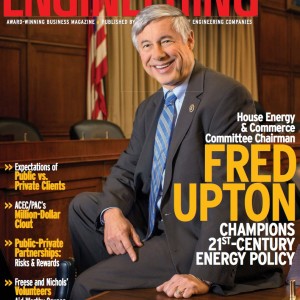 AMERICAN COUNCIL OF ENGINEERING COMPANIES (ACEC)
UPTON: We are always looking to advance our work every chance we get, and the FAST Act presented an opportunity to get a number of important provisions into law. Grid security and strengthening our energy infrastructure remain an important component of our energy portfolio moving forward. The FAST Act contained several provisions to ensure that our energy infrastructure, including the electric grid, is more resilient to 21st-century risks, such as physical attacks, cyberattacks and extreme weather.
View this complete post...