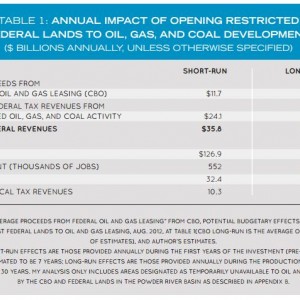 INSTITUTE FOR ENERGY RESEARCH
While headlines have reported declining oil, gas, and coal prices, those declines do not deter from the fact that U.S. energy resources are valuable to our domestic economic growth. The most recent government estimate of those benefits was a 2012 Congressional Budget Office (CBO) study, produced at the request of the House Budget Committee, which analyzed federal lease revenues that could be expected to arise from a proposal to open federal lands and waters to oil, gas, and coal extraction.
View this complete post...