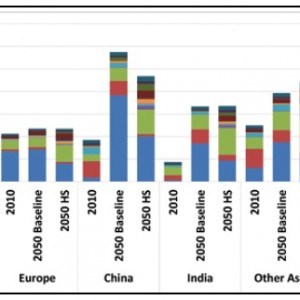 INSTITUTE FOR TRANSPORTATION & DEVELOPMENT POLICY
UNIVERSITY OF CALIFORNIA, DAVIS
This report is the first study to examine how major changes in urban transport investments worldwide would affect urban passenger transport emissions as well as mobility by different income groups. It starts with the most recent United Nations urban population forecasts and the most recent model framework and forecasts used by the International Energy Agency (IEA) for global mobility modeling. The study extends these with new research on the extent of various urban passenger transport systems in cities across the world, as well as new estimates of the extent of mobility by non-motorized transport and low power e-bikes.
View this complete post...