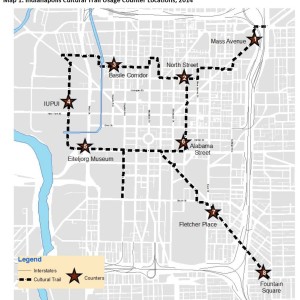 INDIANA UNIVERSITY PUBLIC POLICY INSTITUTE
With construction of the Indianapolis Cultural Trail: A Legacy of Gene and Marilyn Glick (Trail) complete, it is time to begin to assess the Trail's impact on the properties and businesses near the Trail and on the people using it. This report focuses on estimates of usage, surveys of users and businesses along the Trail, change in property values along and near the Trail, and the estimated fiscal impact of the Trail.
View this complete post...