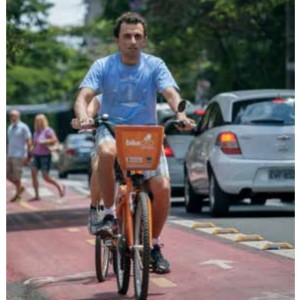 INSTITUTE FOR TRANSPORTATION & DEVELOPMENT POLICY
UNIVERSITY OF CALIFORNIA, DAVIS
Cycling plays a major role in personal mobility around the world, but it could play a much bigger role. Given the convenience, health benefits, and affordability of bicycles, they could provide a far greater proportion of urban passenger transportation, helping reduce energy use and CO2 emissions worldwide. This report presents a new look at the future of cycling for urban transportation (rather than recreation), and the potential contribution it could make to mobility as well as sustainability.
View this complete post...