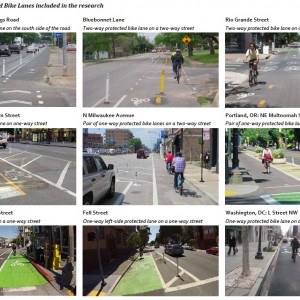 NATIONAL INSTITUTE FOR TRANSPORTATION AND COMMUNITIES
As cities move to increase levels of bicycling for transportation, many practitioners and advocates have promoted the use of protected bike lanes (also known as "cycle tracks" or "protected bikeways") as an important component in providing high-quality urban infrastructure for cyclists. These on-street lanes provide more space and physical separation between the bike lane and motor vehicle lane compared with traditional striped bike lanes. However, few U.S. cities have direct experiences with their design and operations, in part because of the limited design guidance provided in the past.
View this complete post...