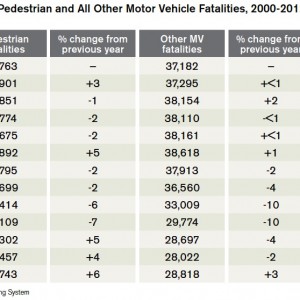 GOVERNORS HIGHWAY SAFETY ASSOCIATION
Pedestrian fatalities in the United States decreased in 2006, 2007, 2008, and 2009,but increased in 2010, 2011 and 2012. The 15% increase in pedestrian deaths from 2009 to 2012 compares with a 3% decrease in all other motor vehicle deaths during the same time period.
View this complete post...