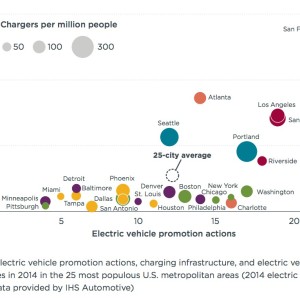 INTERNATIONAL COUNCIL ON CLEAN TRANSPORTATION (ICCT)
Cities could represent an important focal point in the transition toward a robust electric vehicle market due to urban driving patterns and cities' concentration of vehicle ownership and charging networks. Although it is early in what is likely a decades-long transition toward an electric-drive vehicle fleet, the current diversity of electric-drive promotion actions provides a rich laboratory for what is working.
View this complete post...