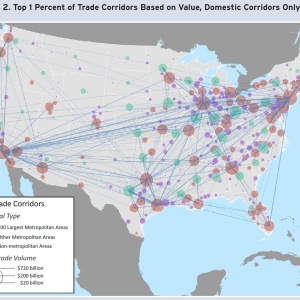 METROPOLITAN POLICY PROGRAM
BROOKINGS INSTITUTION
Each year, the United States moves over $20 trillion in goods weighing over 17 billion tons between hundreds of metropolitan, non-metropolitan, and international regions. It does so using an extensive network of freight assets: over 4 million miles of highways, local roads, railways, navigable waterways, and pipelines; hundreds of seaports and airports; and thousands of intermodal facilities to tie the network together. Without this network, it would be impossible for regional economies to trade goods and reach their full economic potential.
View this complete post...