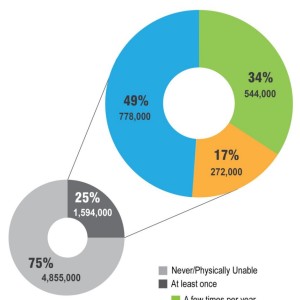 NEW YORK CITY DEPARTMENT OF TRANSPORTATION
Understanding who is biking in New York City and how often they ride is incredibly valuable, but cycling demographics and trends are very challenging to evaluate. Historically, evaluation of cyclist activity in New York City was centered on counting the number of bicycles entering and exiting the core. However, cycling has grown and matured dramatically as a mode of transportation since the first counts were conducted in 1980. New Yorkers are using bikes for a much wider variety of trips, making it even more difficult to assess bicycle use in the City.
View this complete post...