Archive for the 'Local' Category
Monday, March 10th, 2014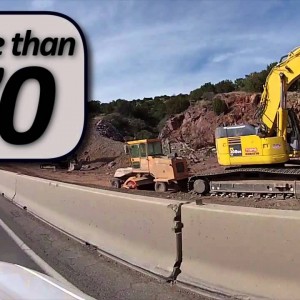 Arizona DOT breaks it down by the numbers: the cost, time, dirt excavated and scheduled closures that go into creating a new climbing lane (for slower traffic going uphill) near Camp Verde, AZ.
View this complete post...
Polls
Polls
Is the administration moving fast enough on Infra issues? Are Americans prepared to pay more taxes for repairs? Should job creation be the guiding determination? Vote now!
Blog
The Infra Blog offers cutting edge perspective on a broad spectrum of Infra topics. Frequent updates and provocative posts highlight hot button topics -- essential ingredients of a national Infra dialogue.
---