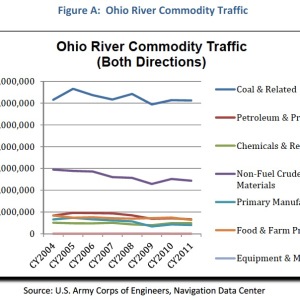 MULTIMODAL TRANSPORTATION & INFRASTRUCTURE CONSORTIUM
The inland waterway system of the U.S. is a vital network for transporting key goods and commodities from the point of production to manufacturers and consumers. Shipping materials via the inland waterways is arguably the most economical and environmentally friendly option (compared to hauling freight by trains or railways). Despite the advantages the inland waterways enjoys over competing modes, key infrastructure – such as locks and dams, which help to control water levels on a number of rivers and make navigation possible – is declining. Limited funds have been allocated to make the necessary repairs to lock and dam facilities. Over the past 10 years Inland Waterways Trust Fund resources (which historically funded maintenance and improvement projects) has steadily declined.
View this complete post...