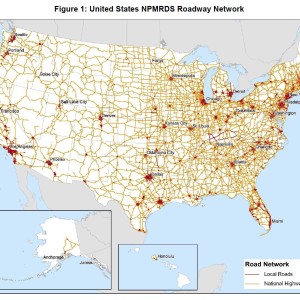 AMERICAN TRANSPORTATION RESEARCH INSTITUTE
Trucks transported nearly 10 billion tons of freight representing over two-thirds (68.8 percent) of total domestic tonnage shipped1, and traveled more than 279 billion miles on the nation's roadway network in 2014.2 Due to the critical role of safe and reliable truck movements in sustainable economic growth, it is essential to continually monitor and evaluate the efficiency of the national roadway system. A key impediment to nimble supply chains is the level of traffic congestion experienced on U.S. roadways, and the subsequent costs that are incurred due to this congestion.
View this complete post...