Archive for the 'Highway' Category
Thursday, March 9th, 2017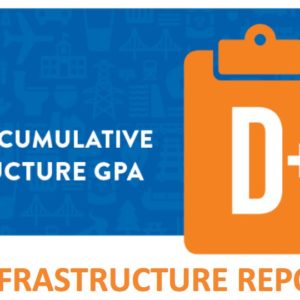 Our nation is at a crossroads. Deteriorating infrastructure is impeding our ability to compete in the thriving global economy, and improvements are necessary to ensure our country is built for the future. While we have made some progress, reversing the trajectory after decades of underinvestment in our infrastructure requires transformative action from Congress, states, infrastructure owners, and the American people…Our nation's infrastructure challenges are significant but solvable. Through strategic, sustained investment, bold leadership, comprehensive planning, and careful preparation for the needs of the future, America's infrastructure will be improved and restored.
View this complete post...
Polls
Polls
Is the administration moving fast enough on Infra issues? Are Americans prepared to pay more taxes for repairs? Should job creation be the guiding determination? Vote now!
Blog
The Infra Blog offers cutting edge perspective on a broad spectrum of Infra topics. Frequent updates and provocative posts highlight hot button topics -- essential ingredients of a national Infra dialogue.
---