Archive for the 'Highway' Category
Monday, August 15th, 2016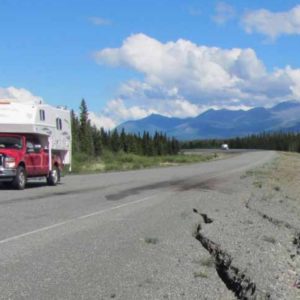 In the context of current and anticipated climate change, permafrost temperature has warmed significantly in northern territories and is expected to continue to rise (SNAP 2014). The stability of northern transportation infrastructure may be compromised by changes in permafrost, particularly in areas where the soil contains large amounts of ice. This may lead to negative impacts on economic development, including increasing the complexity and cost of road maintenance and the price of shipping goods in the North.
View this complete post...
Polls
Polls
Is the administration moving fast enough on Infra issues? Are Americans prepared to pay more taxes for repairs? Should job creation be the guiding determination? Vote now!
Blog
The Infra Blog offers cutting edge perspective on a broad spectrum of Infra topics. Frequent updates and provocative posts highlight hot button topics -- essential ingredients of a national Infra dialogue.
---