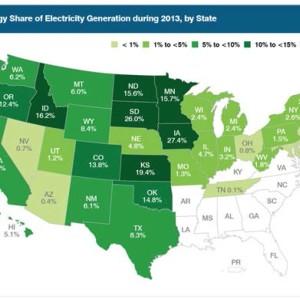 AMERICAN WIND ENERGY ASSOCIATION
Some of the most common questions about wind energy focus on how wind can be reliably integrated into the power system. A key source of confusion is that, contrary to most people's intuitive experience that winds are variable and electricity demand and supply is stable, the opposite is actually true at the grid operator scale. The following report answers 15 of the most frequently asked questions with lessons learned from grid operators' experiences reliably integrating large amounts of wind. Concise answers to these questions are provided here in the executive summary, while citations and explanations of the supporting data and analysis for those answers can be found by following the hyperlinks to the relevant sections of the full report below.
View this complete post...