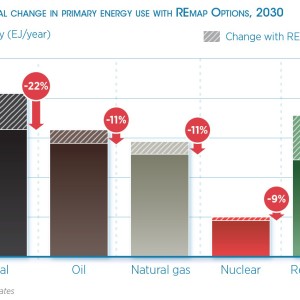 INTERNATIONAL RENEWABLE ENERGY AGENCY (IRENA)
The reduction of pollution and climate impact through rapidly increased use of renewable energy by 2030 could save up to USD 4.2 trillion per year worldwide, 15 times the associated costs of doubling the share of renewables. Today's energy markets, however, do not adequately value climate impact or air pollution. Energy and environmental policies need to correct for these externalities.
View this complete post...