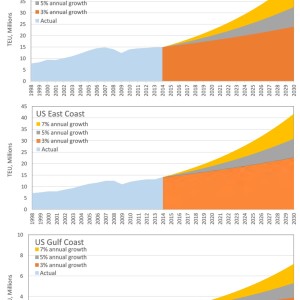 FEDERAL MARITIME COMMISSION
Global trade is of increasing relevance to the U.S. economy. With the Trans-Pacific Partnership (TPP) and the Transatlantic Trade and Investment Partnership (TTIP) free trade agreements in advanced negotiation, it seems certain that the U.S. role in global trade will expand in the years to come and international trade will become even more engrained in the U.S. economy. According to the World Trade Organization (WTO), the dollar value of world merchandise trade was almost $19 trillion in 2014, $4 trillion of which (over 21%) was accounted for by the U.S.
View this complete post...