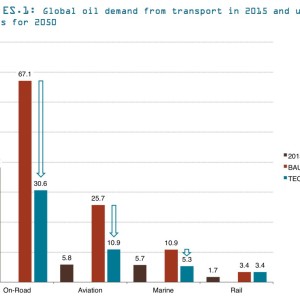 CAMBRIDGE ECONOMETRICS
THE INTERNATIONAL COUNCIL FOR CLEAN TRANSPORTATION
Policies to tackle climate change are likely to lead to lower oil prices, according to the results of this analysis. As governments start implementing the Paris Agreement, they will increasingly need to cut carbon emissions from transport by curbing the combustion of petroleum fuels. Lower oil prices will prevail in this lower-demand scenario, compared to a business-as-usual scenario where oil demand would rise unchecked and in line with economic growth and expanding mobility trends.
View this complete post...