Archive for the 'Funding' Category
Wednesday, January 18th, 2017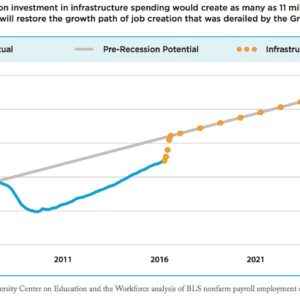 President-elect Trump has proposed to spend up to $1 trillion over the next 10 years on America's infrastructure, including transportation, energy, telecommunications, and border security…The significant spending increase envisioned in President-elect Trump's proposal raises concerns about inflation and interest rate hikes but would also create millions of new jobs. If enacted, the infrastructure program could put the United States back on a pre-recession job growth path and create more than 11 million jobs.
View this complete post...
Polls
Polls
Is the administration moving fast enough on Infra issues? Are Americans prepared to pay more taxes for repairs? Should job creation be the guiding determination? Vote now!
Blog
The Infra Blog offers cutting edge perspective on a broad spectrum of Infra topics. Frequent updates and provocative posts highlight hot button topics -- essential ingredients of a national Infra dialogue.
---