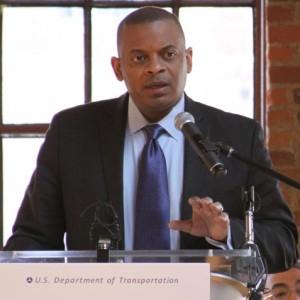 Anthony Foxx became the 17th United States Secretary of Transportation on July 2, 2013.
"We just appreciate all the efforts to educate folks and to help folks understand that they can play a role in moving America forward. One of the biggest problems we have in infrastructure right now is how to pay for it, and when you start peeling the onion back it gets back to whether the public is actually going to support and get behind efforts to actually pay for what we need. Part of what we're doing is trying to educate people and connect the dots so that they see that these investments that happen at the federal level aren't some kind of smoke and mirrors. It's stuff that actually helps them on the ground."
View this complete post...