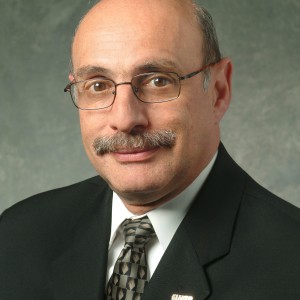 Paul Yarossi is Executive Vice President of HNTB and President of HNTB Holdings, Ltd. As president of HNTB Holdings Ltd, Paul Yarossi serves on the company's board of directors and is responsible for overseeing and directing the firm's governance, capitalization strategy, compliance and audit functions, as well as its external and government relations. He also participates in a number of high-level roles on behalf of the industry, which gives him a broad perspective on current issues and trends. He previously served as chairman of the American Road and Transportation Builders Association, the U.S. transportation construction industry's representative in Washington, D.C. ARTBA is bringing recommendations forward regarding the next federal highway funding bill. Yarossi has presented testimony to the U.S. House Transportation and Infrastructure Subcommittee on Highways and Transit, and the U.S. House Oversight Committee.
"…We continue to look at infrastructure rehabilitation and expansion as a cost rather than an investment…I think we need to change how we talk about infrastructure and start telling people less about what they won't have and more about what they'll get in return for their money."
View this complete post...