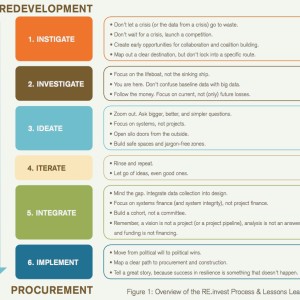 THE RE:INVEST INITIATIVE
This report is designed to inspire a wide range of readers interested in addressing the challenge of creating a robust pipeline of investable resilient infrastructure projects. It captures how RE.invest reimagined the predevelopment process for resilient infrastructure to integrate early design and financing decisions and help cities make the leap from crafting a vision for resilience to generating a set of financeable large-scale projects.
View this complete post...