Archive for the 'Energy' Category
Friday, October 2nd, 2015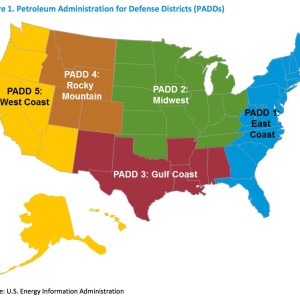 UNITED STATES ENERGY INFORMATION ADMINISTRATION
This study examines supply, demand, and distribution of transportation fuels in Petroleum Administration for Defense District (PADD) 5, a region that includes the western states of California, Arizona, Nevada, Oregon, Washington, Alaska, and Hawaii. For this study, transportation fuels include gasoline, diesel fuel, and jet fuel.
View this complete post...
Polls
Polls
Is the administration moving fast enough on Infra issues? Are Americans prepared to pay more taxes for repairs? Should job creation be the guiding determination? Vote now!
Blog
The Infra Blog offers cutting edge perspective on a broad spectrum of Infra topics. Frequent updates and provocative posts highlight hot button topics -- essential ingredients of a national Infra dialogue.
---