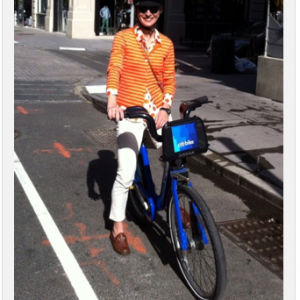 Reposted from velojoy
On a recent weekend, I took a Citi Bike preview ride with a small group of cyclists who had volunteered for a photo shoot. The New York City Department of Transportation announced last week that the city's newest public transit option, comprising 6,000 bikes that can be unlocked from 330 docking stations in Manhattan and Brooklyn, will officially launch on May 27 for members and June 2 for general use.
View this complete post...