Archive for the 'Clean Air' Category
Wednesday, December 14th, 2016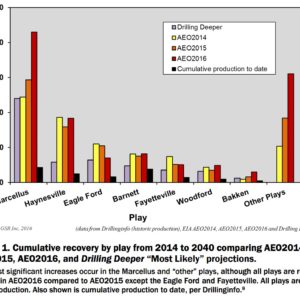 U.S. gas production was thought to be in permanent decline as recently as 2005. The advent of shale gas over the past decade has, however, dramatically turned this around and increased production to all-time highs. Notwithstanding this, U.S. gas production peaked in mid-2015 and shale gas production peaked in early 2016, according to the Energy Information Administration (EIA). The question is: How fast and how much can production grow in the future given higher prices and a return to higher rates of drilling?
View this complete post...
Polls
Polls
Is the administration moving fast enough on Infra issues? Are Americans prepared to pay more taxes for repairs? Should job creation be the guiding determination? Vote now!
Blog
The Infra Blog offers cutting edge perspective on a broad spectrum of Infra topics. Frequent updates and provocative posts highlight hot button topics -- essential ingredients of a national Infra dialogue.
---