Archive for the 'Buses' Category
Monday, June 23rd, 2014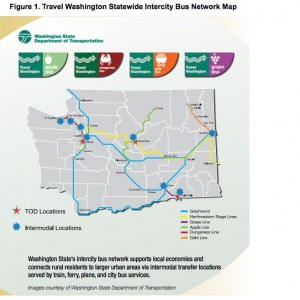 AARP PUBLIC POLICY INSTITUTE
Millions of rural residents have lost access to scheduled intercity bus service in recent years as the nation's largest private carriers have focused on profitable, longer-haul interstate travel. This Spotlight on the Issues illustrates how one state has created a successful public–private initiative to restore service to its rural communities. What Washington State has accomplished serves as a model for other states looking to take advantage of alternative local match requirements.
View this complete post...
Polls
Polls
Is the administration moving fast enough on Infra issues? Are Americans prepared to pay more taxes for repairs? Should job creation be the guiding determination? Vote now!
Blog
The Infra Blog offers cutting edge perspective on a broad spectrum of Infra topics. Frequent updates and provocative posts highlight hot button topics -- essential ingredients of a national Infra dialogue.
---