Archive for the 'Bridges' Category
Friday, September 16th, 2016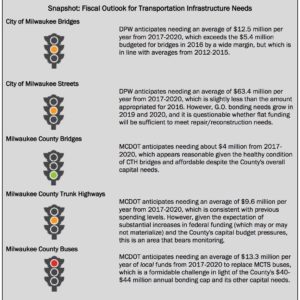 While citizens have varying views and expectations regarding the role and responsibilities of local governments, most would agree that providing, maintaining, and updating public infrastructure is a fundamental governmental responsibility. On the local level, that responsibility extends from streets and buses, to sewer and water systems, to fire and police equipment, to parks and cultural facilities, to public buildings that citizens use to access government services.
View this complete post...
Polls
Polls
Is the administration moving fast enough on Infra issues? Are Americans prepared to pay more taxes for repairs? Should job creation be the guiding determination? Vote now!
Blog
The Infra Blog offers cutting edge perspective on a broad spectrum of Infra topics. Frequent updates and provocative posts highlight hot button topics -- essential ingredients of a national Infra dialogue.
---