Archive for the 'Bridges' Category
Wednesday, October 29th, 2014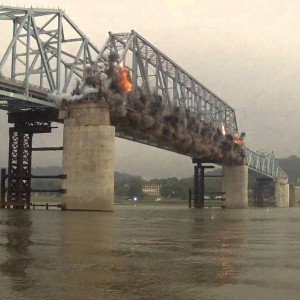 This video highlights the construction milestones of the Milton-Madison Bridge, which include the rising of the trusses into place on temporary piers…the blasts that brought down the old bridge…and the amazing slide of the new bridge onto its permanent piers. The half-mile structure was slid 55 feet making this the longest bridge slide of its type in North America — perhaps the world.
View this complete post...
Polls
Polls
Is the administration moving fast enough on Infra issues? Are Americans prepared to pay more taxes for repairs? Should job creation be the guiding determination? Vote now!
Blog
The Infra Blog offers cutting edge perspective on a broad spectrum of Infra topics. Frequent updates and provocative posts highlight hot button topics -- essential ingredients of a national Infra dialogue.
---