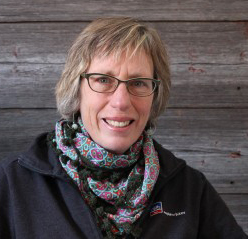 Martha Roskowski directs PeopleForBikes' Green Lane Project, jumpstarting protected bike lanes and low-cost street retrofits in U.S. cities. Martha enjoys being part of the PeopleForBikes team and the way protected bike lanes turn a busy street into a comfortable and inviting place to ride.
"…What's happening is there's this realization that if you provide people with safe and comfortable places to ride by creating protected bike lanes on big, busy streets, by connecting them to completely separated pathways and side streets where the volume and speed of traffic is low, that people will ride. So they're not crazy to not be out there on the streets today. The good news is that there's rapid progress. In transportation terms there's pretty rapid progress toward retrofitting streets to provide those spaces where people feel safe, and they are safe."
View this complete Infra Blog post...