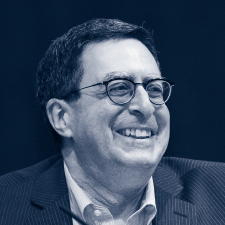 Howard Neukrug is a Senior Fellow at the US Water Alliance. In this capacity he provides strategic guidance on key Alliance initiatives, serves as an official spokesperson for the organization, and leads the development of publications and initiatives to advance a sustainable water future for all.
"We need to get ahead of this in terms of infrastructure—whether it's water or telecom, streets, bridges, highways, airports—and move forward. What's more important to the future of our country and our children than the infrastructure that we leave them? The fact that the infrastructure that has been left to us was remarkable and strong, and has served us well as a nation and helped us in our growth. And at some point this investment is going to have to be increased into the future…We're going to have to find more money, and when we find the money it will never be enough to do everything that we want to do."
View this complete post...