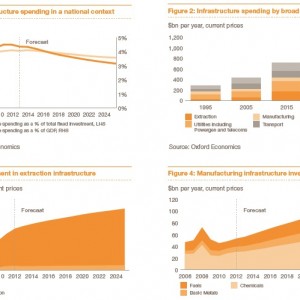 PricewaterhouseCoopers (PwC)
By 2025, annual investment in infrastructure across our sectors in the US should top $1trn, having grown by an average of just over 3.5% a year. But the US will likely have been long since left behind by China, where we expect annual spending will reach over three times this level. We estimate that the US's share of global spending will likely decline gradually over the coming decade to just over a tenth of total global spending by 2025.
View this complete post...